Like our Facebook page for day to day info and what's looking good in the nursery, with lots of photographs of the nursery and farm, news and views.
Blogs from the
Quirky Bird Gardener
All contents and photographs © Rona Dodds, unauthorised reproduction & use of these images is strictly forbidden
Quercus Light Railway running afternoon
29th September 2pm - 5pm
Quercus Light Railway running afternoon
27th October 2pm - 5pm
Our end of season half price sale of plants and pots will begin on Saturday 19th October at 10am until we close the following week. The sale will be on selected plants, see our sale tables and signs.
Last day of the 2019 season before we close for winter will be Sunday 27th of October
Re-opening at the beginning of March 2020. Winter details coming soon.
Please get in touch with individual businesses for information about these events. See their links on home page and contact page.
There are plenty good food and gift ideas from all the businesses here at Whitmuir. Shop local and support small businesses and keep money in the community
Blogs from the
Quirky Bird Gardener
What a difference a year makes - before and after, June 2015 - 2016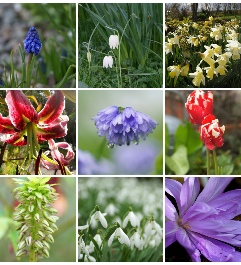 A lovely review from Trip advisor
"Tough plants for tough gardeners."
Whitmuir is a destination visit. There is much to do and enjoy in lovely surroundings - and not at all far from Edinburgh. For gardeners, there is a really wonderful little garden centre called Quercus. The owners are genuinely enthusiastic and very well informed. These plants were born and bred in Scotland, nurtured to survive in our hostile Scottish climate. Everything I have bought here has thrived - I cannot say that about any other garden centre I have visited locally. Well worth a visit!
WFGA group visit for a walk and talk around the nursery
The web site is now updated with our plant lists for 2019 and other wee changes and tweeks.
I will be adding more plants to the lists as they become available from spring next year, so keep checking back for updated, news and events
I've added a new page to my blog which is a round up of interesting places and walks we've done over the past three to four years. It might give you some inspiration for new places to visit and explore this year. I'll add more as we keep on exploring. Picture links are an entire blog about that place, the list at the bottom are blogs that feature amongst other things, places we've been.
The service is aimed to help visitors to the nursery who would like to have similar borders as we have here in the nursery but on a smaller scale. You can see some examples of these borders on our website on the nursery and gardens page. Please fill in the form on the link below.
FORM
This gorgeous autumn colour belongs to Hamamellis 'Arnold's Promise'. I have one left in a 5 litre pot @ £48.00. Its about 3 feet high and has lovely scented yellow flowers in late winter.